280KN Hydraulic Puller
Delivery term:The date of payment from buyers deliver within days
Price:

Negotiable

minimum:

Total supply:

Delivery term:

The date of payment from buyers deliver within days

seat:

Beijing

Validity to:

Long-term effective

Last update:

2017-10-06 03:08

Browse the number:

731
Send an inquiries
+
Yixing Boyu Electric Power Machinery Co.,Ltd
Contactaixin:

Contactaixin:

boyudianli(Mr.)

Email:

telephone:

Area:

Beijing

Address:

Hufu Town, Yixing City, Jiangsu, China
+
Yixing Boyu Electric Power Machinery Co.,Ltd is one of the best 280kn hydraulic puller manufacturers equipped with professional Boyu 280kn hydraulic puller, 28t hydraulic puller factory.
Quick Details
Place of Origin: Jiangsu, China (Mainland), Jiangsu, China (Mainland)
Brand Name: BOYU BRAND
Model Number: TY280-14
Type: Hydraulic Pullers
OEM Service offered: ISO9001
Packaging & Delivery
| | |
| --- | --- |
| Packaging Details: | According to the customers' request.. |
| Delivery Detail: | within 30 days |
1. Max pull: 280kN

2. Engine: Cummins 298kw
3. Main pump & Reducer: German Rexroth
4. German WIKA
Overhead Transmission 280KN Hydraulic power puller
TY280  Hydraulic Puller
This machine is mainly applied in long-span and mountainous areas 
and foothills for tension stringing of 4 bundle conductor of 500kV or twin bundle conductor of 220kV 
and conductor 800mm2 below, allowing for the tension stringing of 500kV haulage rope in various terrains.
Performance parameter
Max intermittent  pulling force : 280KN
Max continous pulling force: 250KN
Corresponding speed: 2.5km/h
Max continous pulling speed: 5km/h
Corresponding pulling force: 120KN
Structure parameter
Puller wheel diameter: 960mm
Groove number: 11
Max diameter of applicable steel wire rope : 38mm
Max diameter of coupling : 100mm
Electric systerm: 24V
Max diameter of applicable wire coil: 1600mm
Total weight: 12800kg 
overall dimension (length*width*height): 5800×2500×2850mm
Main configurations
Engine:Cummins
Main pump: German Rexroth
Main moterspeed reducer : German Rexroth
Tail bracket hoisting motor: American Eton
Hydraulic meter: German WIKA
| | | |
| --- | --- | --- |
| Performance parameter | max inMax intermittent  pulling force |  280kn |
|   |  Max continous pulling force |  250kn |
|   | Corresponding speed |  2.5km/h |
|   | Max continous pulling speed |  5km/h |
|   | Corresponding pulling force |  120KN |
| Structure parameter |  Puller wheel diameter |  960mm |
|   |  Groove number |  11 |
|   |  Max diameter of applicable wire coil: |  1600mm |
| Main comfigurations |  Engine |  Cummins |
|   |  Main pump |  German Rexroth |
Production pictures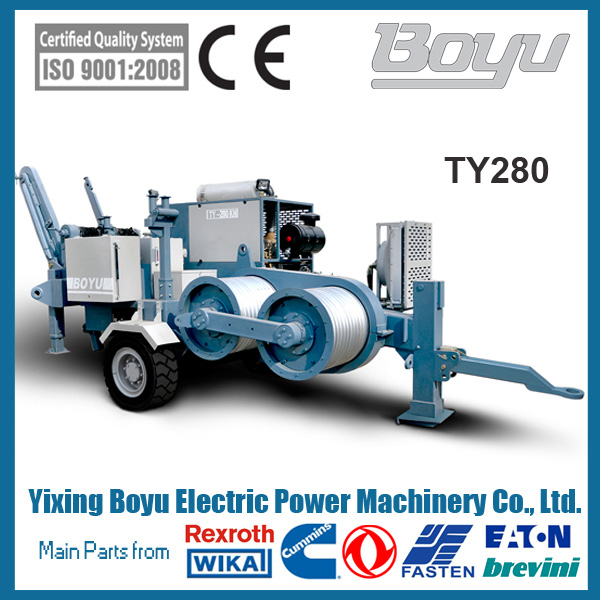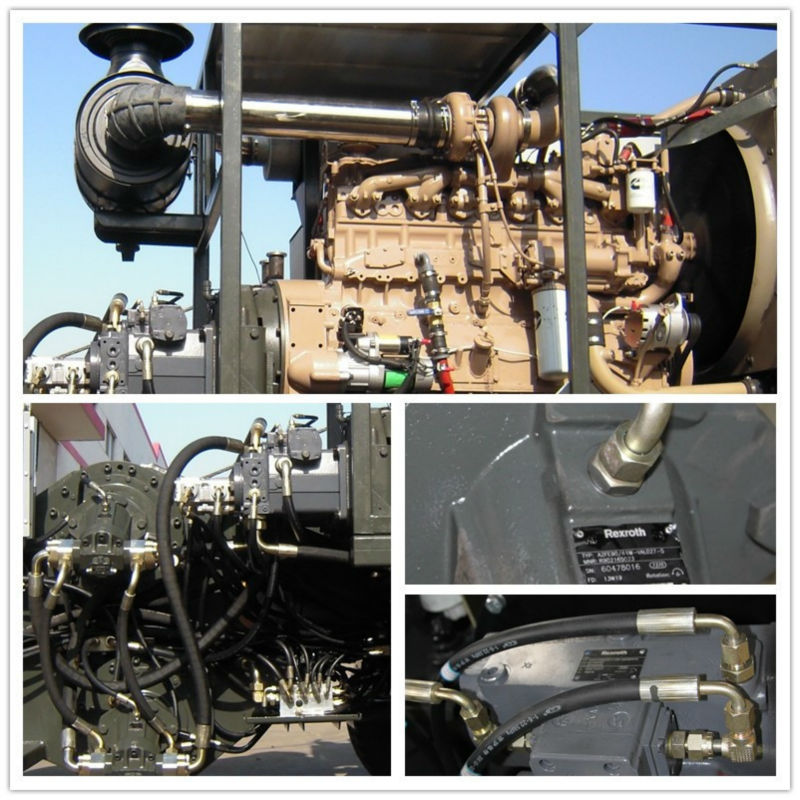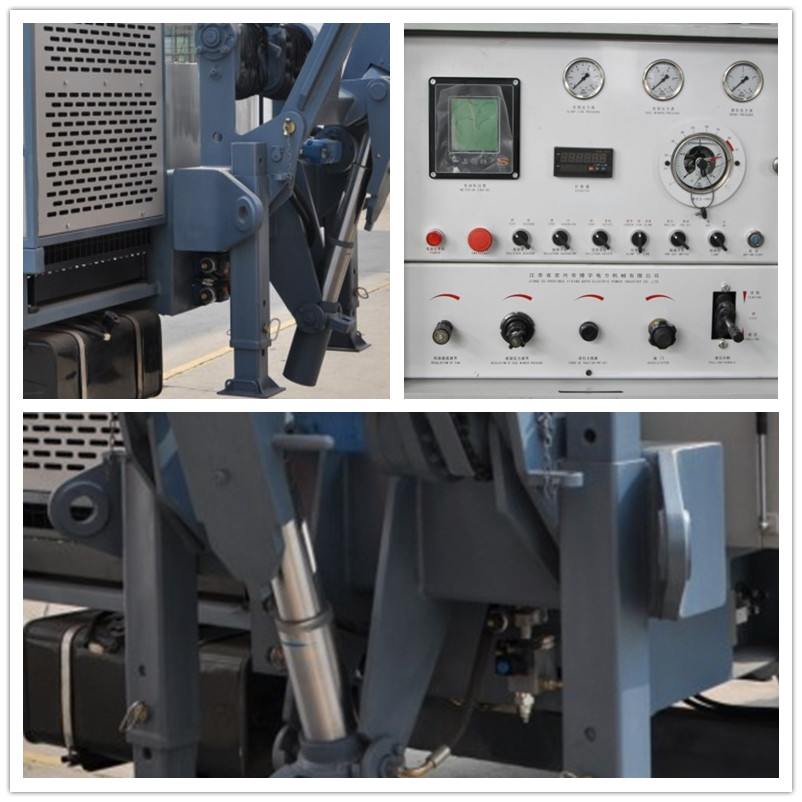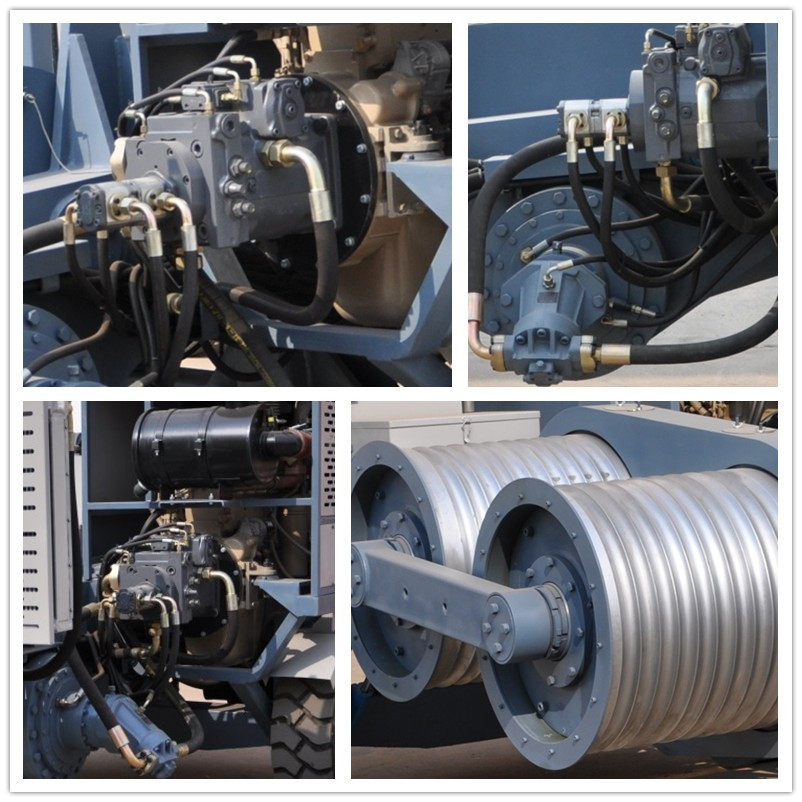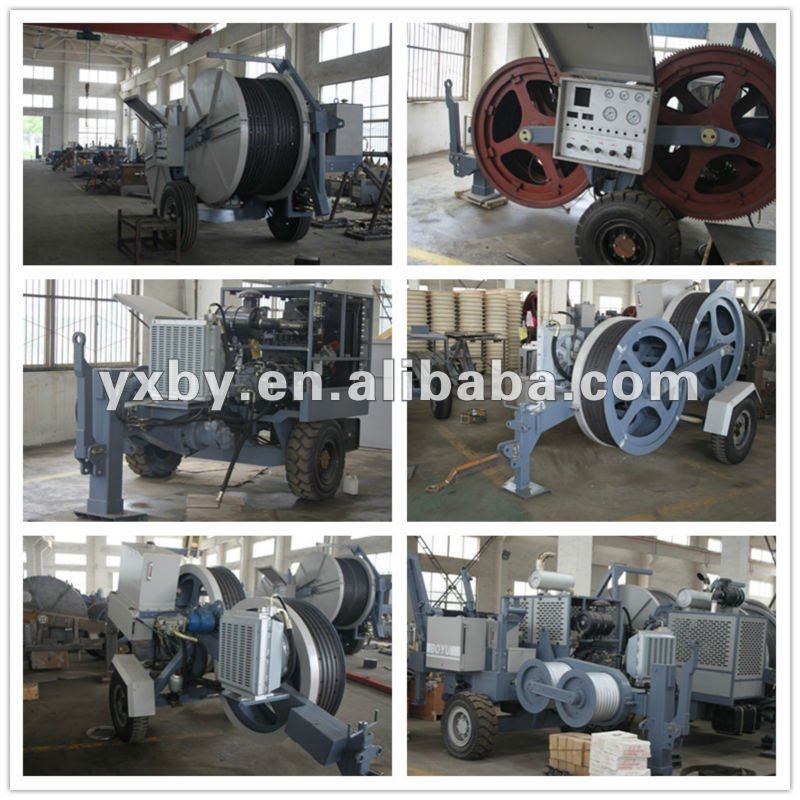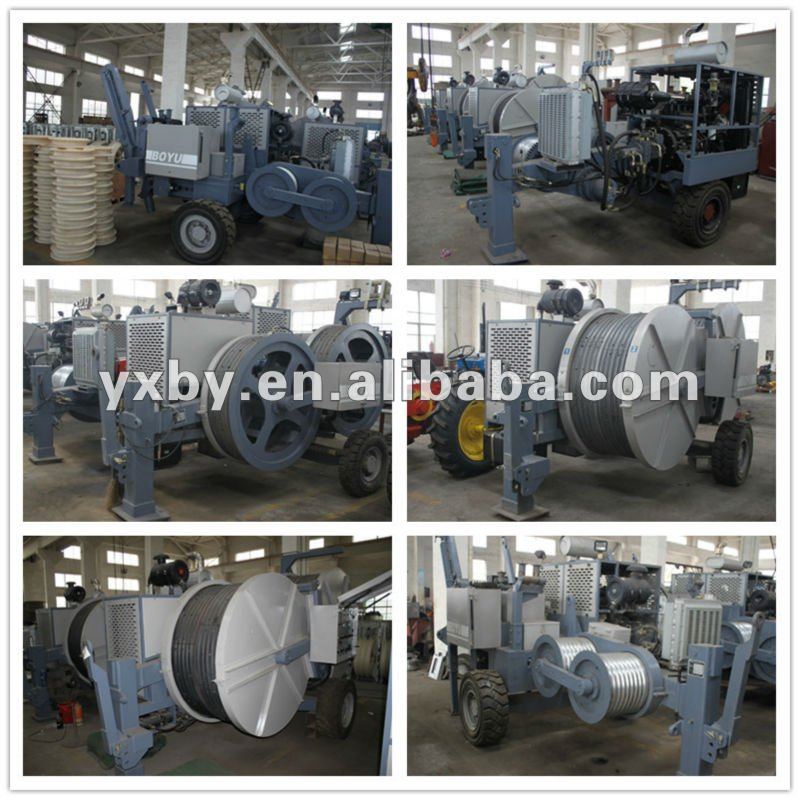 Production workshop