TY2X45TP Hydraulic Puller Tensioner Machine
Delivery term:The date of payment from buyers deliver within days
Price:

Negotiable

minimum:

Total supply:

Delivery term:

The date of payment from buyers deliver within days

seat:

Beijing

Validity to:

Long-term effective

Last update:

2017-12-19 21:30

Browse the number:

103
Send an inquiries
+
Yixing Boyu Electric Power Machinery Co.,Ltd
Contactaixin:

Contactaixin:

boyudianli(Mr.)

Email:

telephone:

Area:

Beijing

Address:

Hufu Town, Yixing City, Jiangsu, China
+
Yixing Boyu Electric Power Machinery Co.,Ltd is one of the best ty2x45tp hydraulic puller tensioner machine manufacturers equipped with professional Boyu ty2x45tp hydraulic puller tensioner machine factory.
Quick Details
Place of Origin: Jiangsu, China (Mainland), Jiangsu, China (Mainland)
Brand Name: BOYU BRAND
Model Number: TY2x45TP
Type: Hydraulic Pullers
OEM Service offered: ISO9001
Packaging & Delivery
| | |
| --- | --- |
| Packaging Details: | According to the customers' request... |
| Delivery Detail: | within 30 days |
1.Main parts German Rexroth Wika

1.Main parts German Rexroth Wika
2.Max tension 2X45kN
3.Engine Cummins
4.Twin-bundle conductor
TY2X45TP Hydraulic puller tensioner machine
The machine is suitable to string one or two ropes or bundled conductors on bull-wheels with two pair of bull-wheels with completely independent controls. 
The bull-wheel grooves are made of wear-proof interchangeable nylon sectors. The machine is completely electronically controlled.
Performance parameter
Puller
Max pull: 2x45kN/1x90kN
Speed at max pull: 2.4km/h
Max speed: 5km/h
Pull at max speed: 2x22kN/1x44kN
Tensioner
Max tension: 2x45kN/1x90kN
Max speed: 5km/h
Characteristics
Bull-wheel diameter: 1500mm
Max rope diameter : 18mm
Max conductor diameter: 40mm
Total weight:  6200kg
Overall dimension (length*width*height): 4700×2300×2700mm
Engine
Diesel   118kw(158hp)
Cooling system   water
Electrical system  24V
Main configuration
Engine: Cummins
hydraulic pump: German Rexroth
Main motor: German Rexroth
speed reducer: German Rexroth
Hydraulic meter: German WIKA
Configuration
2 negative self-acting hydraulic brakes
2 hydraulic dynamometers with set-point and automatic control of maximum pull
Hydraulic oil cooling system
2 digital meter counters
Control instruments for hydraulic system and diesel engine
Rigid axles for towing at max speed of 30km/h with mechanical parking brake
Hydraulic power pack to control 2 reel stands with hydraulic head or 2 reel winders with independent controls
Hydraulic front stabilizer
Grounding connection point
Hydraulic Transmission
2 closed hydraulic circuit allows step less speed variation in both rotating directions. This machine is provided with a pull pro-setting system that maintains the pre-set pulling value (also when the speed is reduced to "0") by automatically adjusting the operation speed according to the friction and unexpected loads which may occur.
More pictures: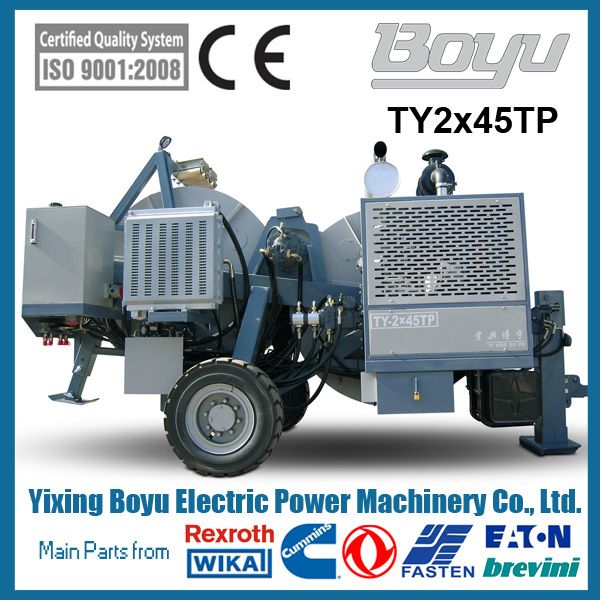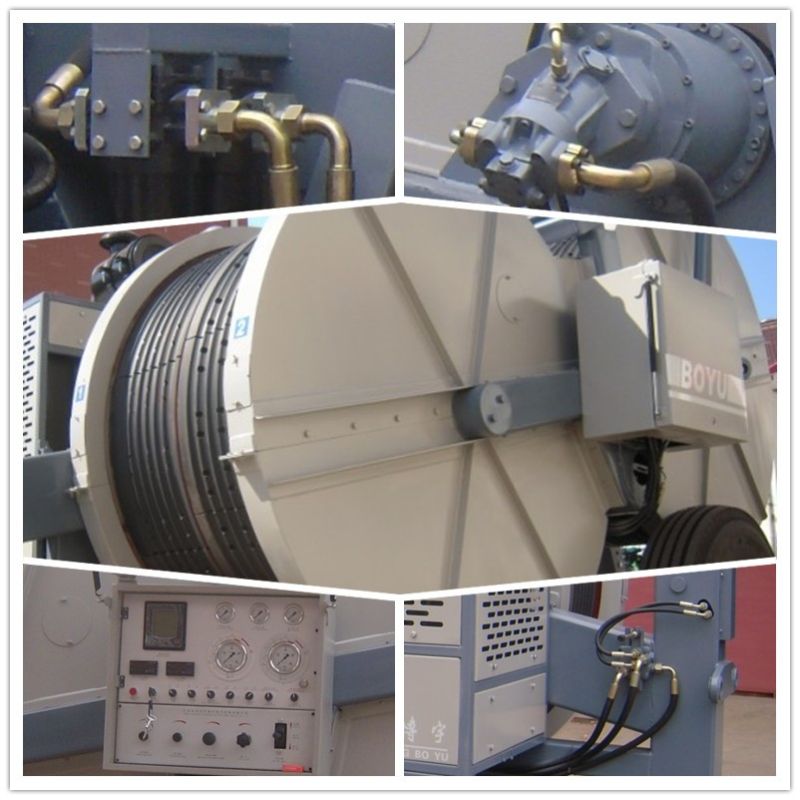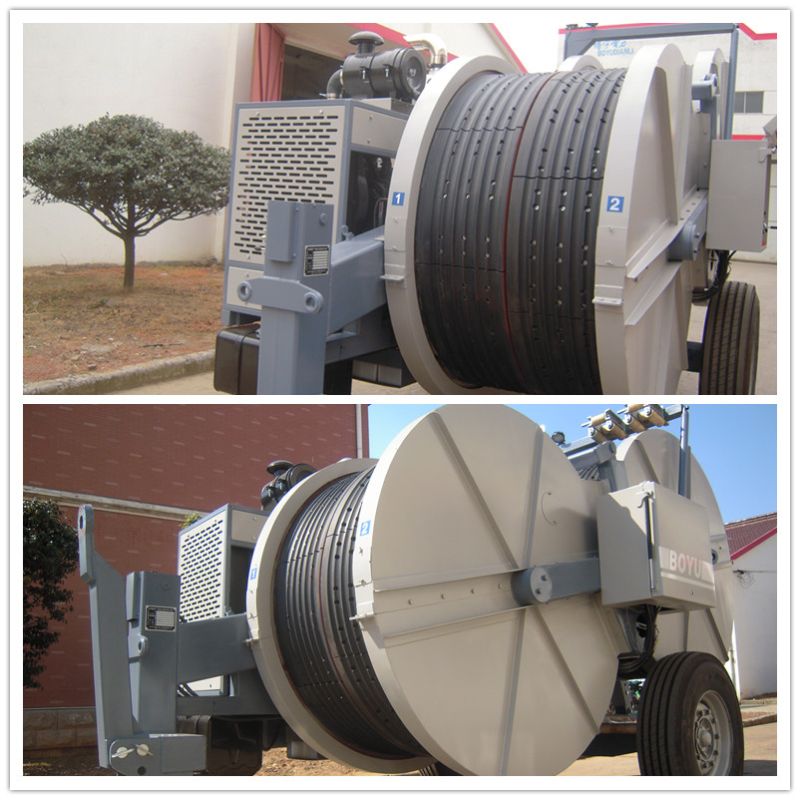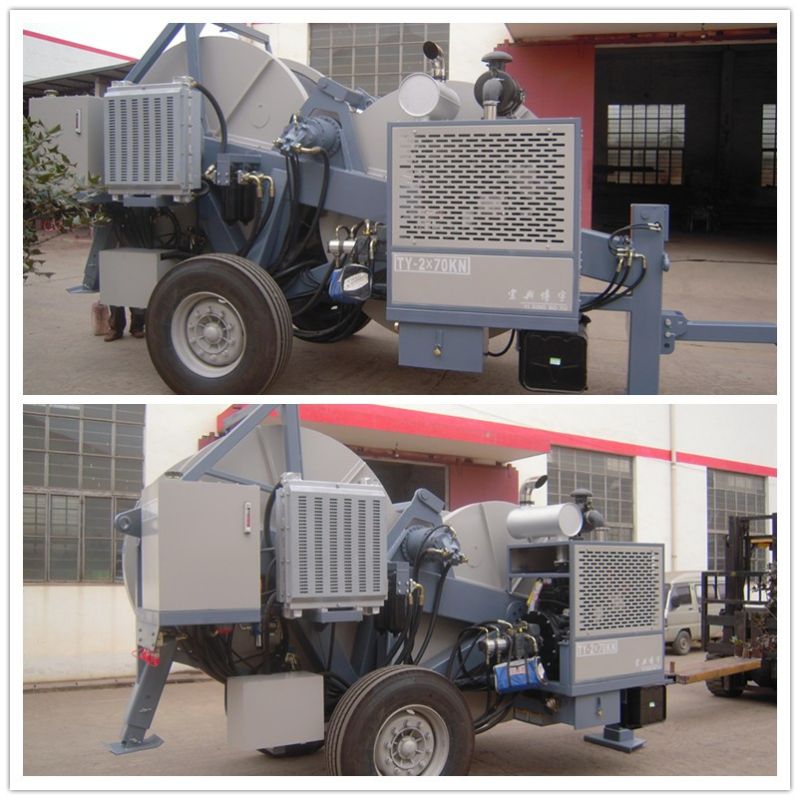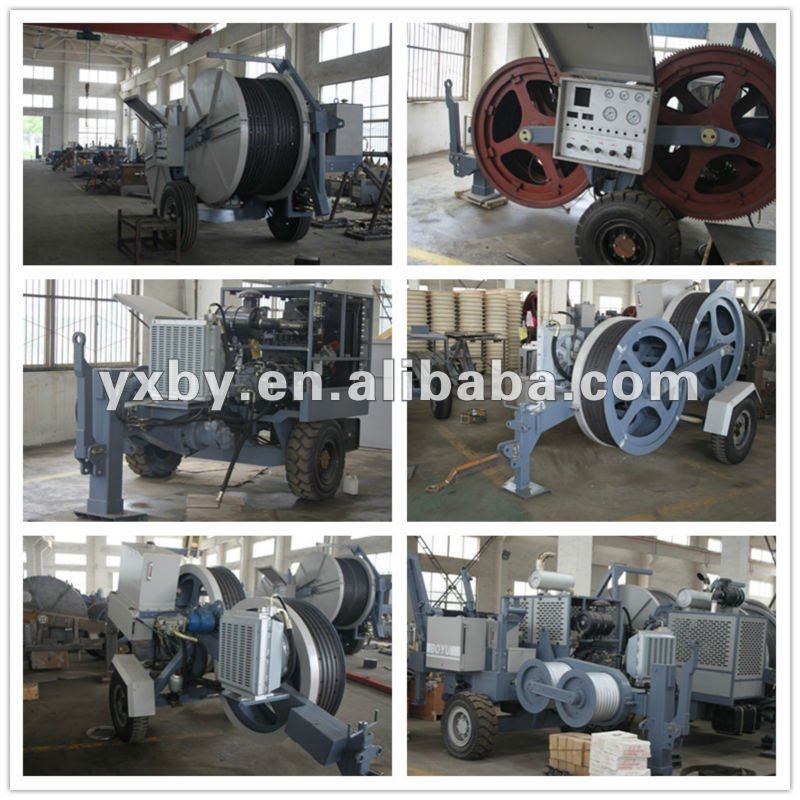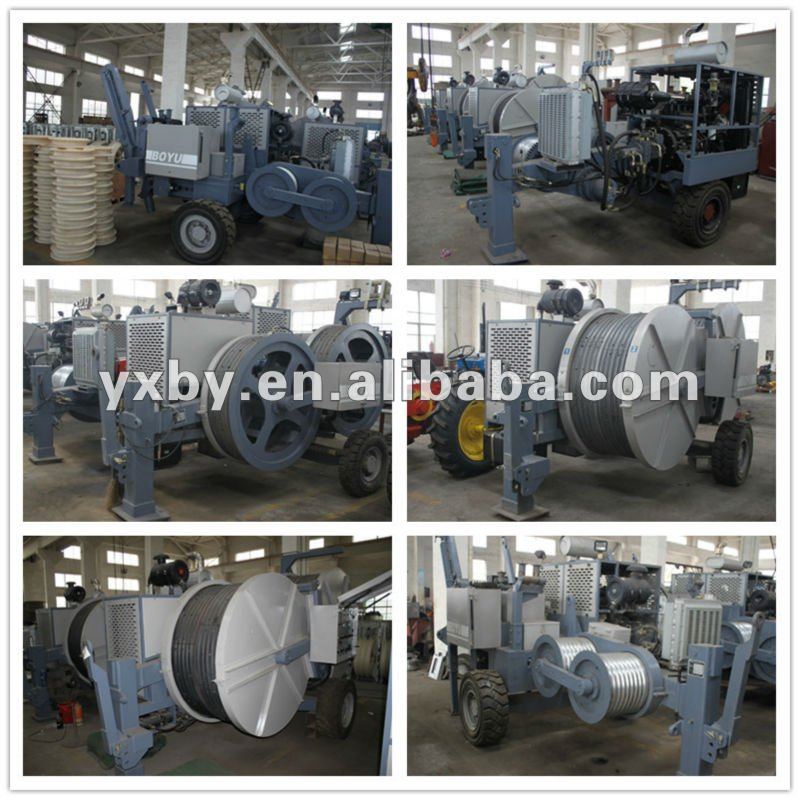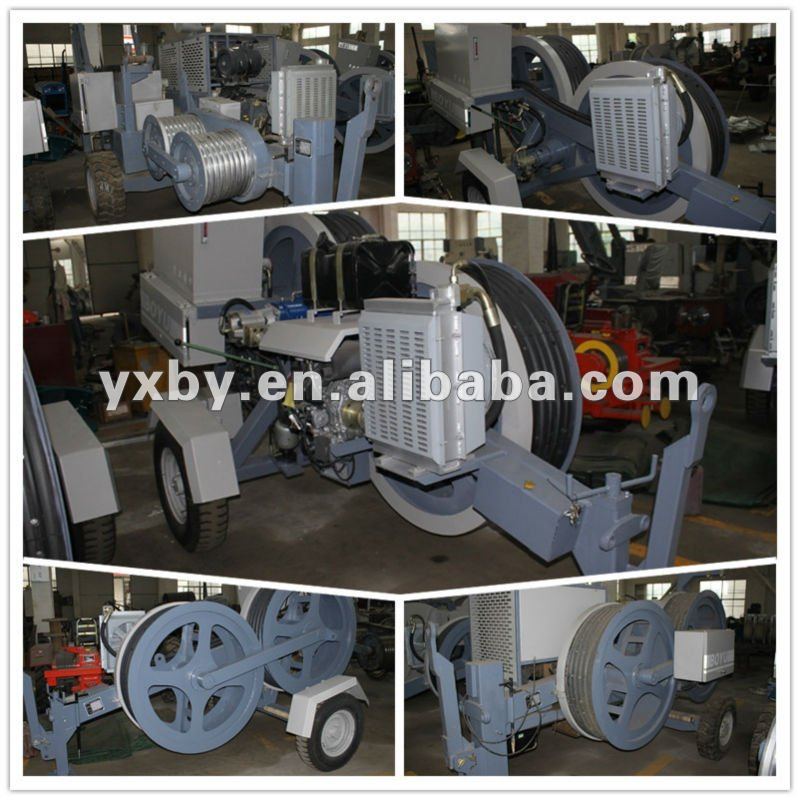 Production workshop