20KN Hydraulic Tensioner
Delivery term:The date of payment from buyers deliver within days
Price:

Negotiable

minimum:

Total supply:

Delivery term:

The date of payment from buyers deliver within days

seat:

Beijing

Validity to:

Long-term effective

Last update:

2017-11-15 11:05

Browse the number:

343
Send an inquiries
+
Yixing Boyu Electric Power Machinery Co.,Ltd
Contactaixin:

Contactaixin:

boyudianli(Mr.)

Email:

telephone:

Area:

Beijing

Address:

Hufu Town, Yixing City, Jiangsu, China
+
Yixing Boyu Electric Power Machinery Co.,Ltd is one of the best 20kn hydraulic tensioner manufacturers equipped with professional Boyu 20kn hydraulic tensioner, tensioner without engine factory.
Quick Details
Place of Origin: Jiangsu, China (Mainland)
Brand Name: BOYU
Model Number: TY1x20- 63
Type: Hydraulic tensioner
OEM Service offered: ISO9001
Packaging & Delivery
| | |
| --- | --- |
| Packaging Details: | According to the customer request. |
| Delivery Detail: | within 30 days |
1.Main parts Rexroth Wika
2.Max tension 1X20kN
3.No engine
4.Wheel 1300mm
High performance 1x20KN 2T tensioner equipment with low price
The machine is hydraulically controlled for the tensile force and complete with quality parts and components such as hydraulic break, 
high-performance finned radiator, hydraulic power unit, precision filtering unit to support the safe, high-quality and efficient performance. 
The hydraulic power unit provides the traction of conductors at both positive and negative directions. The single-beam trailer chassis is 
also adopted, where lifting points are pre-set for anchoring and temporary anchoring, to achieve a portable compact integrity easy to be 
loaded, transported and transferred.
Performance parameter
Max continuous tension: 1*20KN
Max speed:5km/h
Structure parameter
Tension wheel diameter:1300mm
Max diameter of applicable :40mm
Groove number:5
Total weight:1920kg
overall dimension (length*width*height):4080*1930*2300mm
Main comfigurations
Main motor: Tianjin Parker
Speed reducer :German Rexroth
Hydraulic meter: German WIKA
| | | |
| --- | --- | --- |
|  Performance parameter |  Max continuous tension | 1*20KN  |
|   |  Max speed | 5km/h |
|  Structure parameter |  Tension wheel diameter | 1300mm |
|   |  Max diameter of applicable | 40mm |
|   |  Groove number | 5 |
|  Main comfigurations |   Engine | no |
|   |  Main motor | Tianjin Parker |
|   |  Speed reducer | German Rexroth |
More pictures: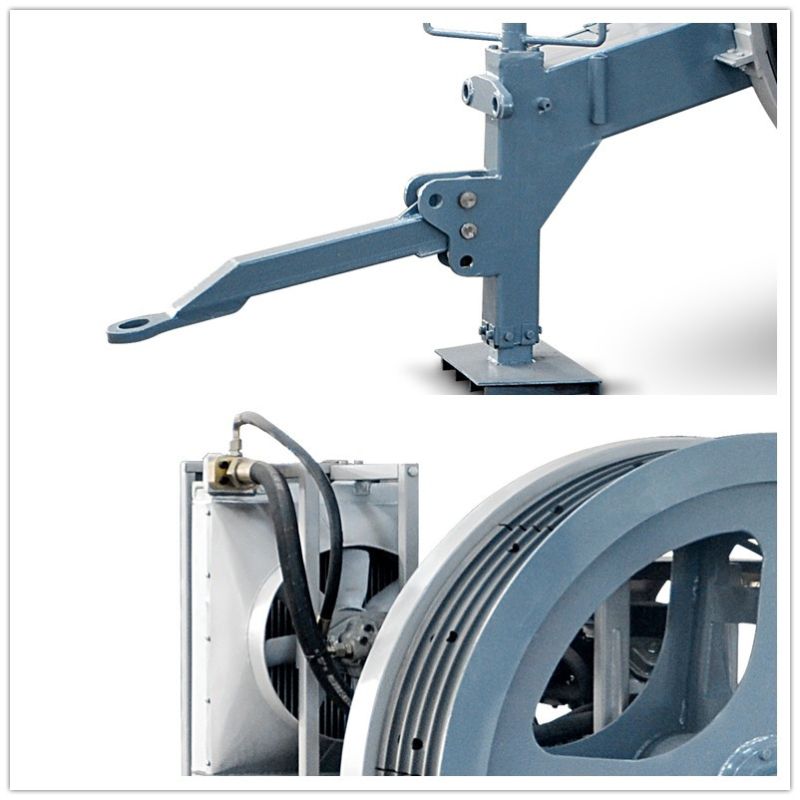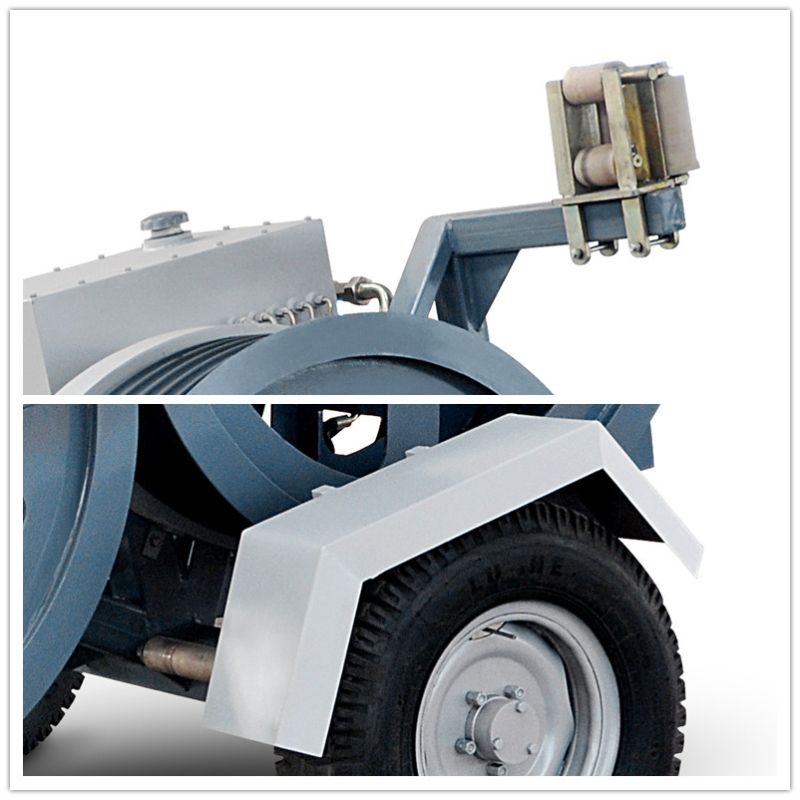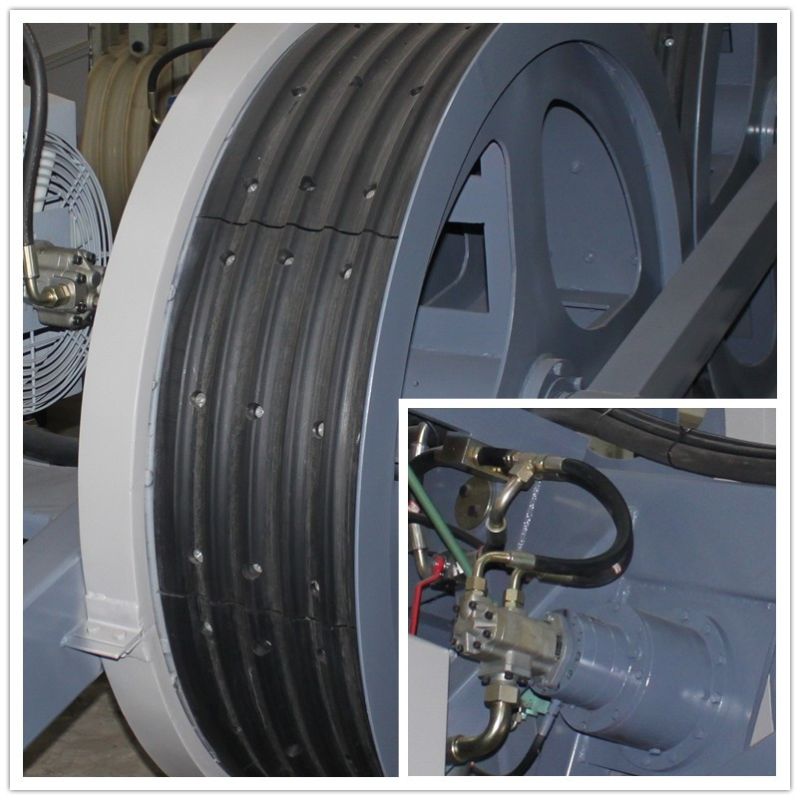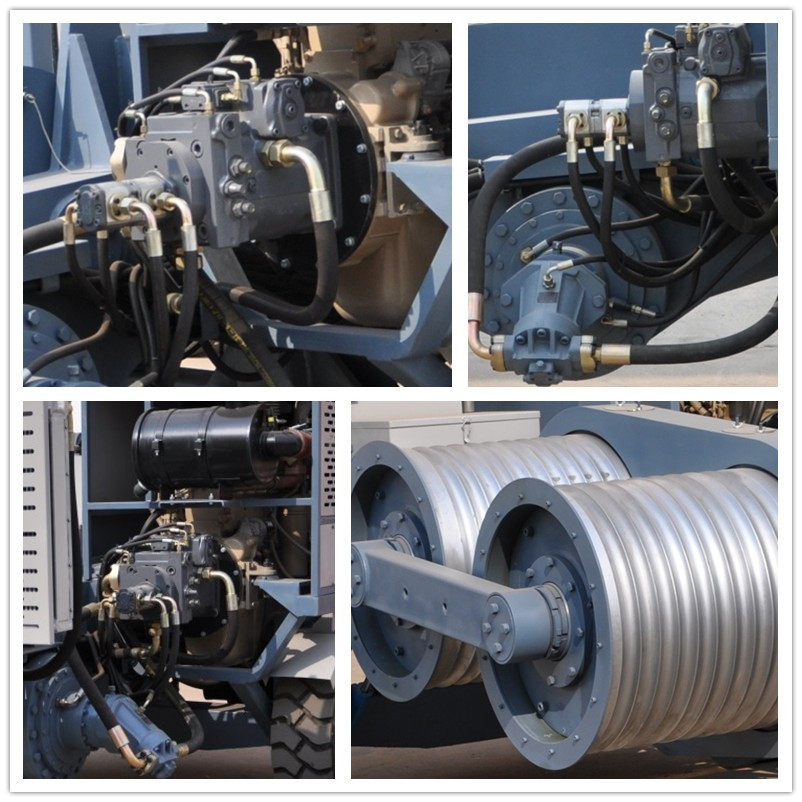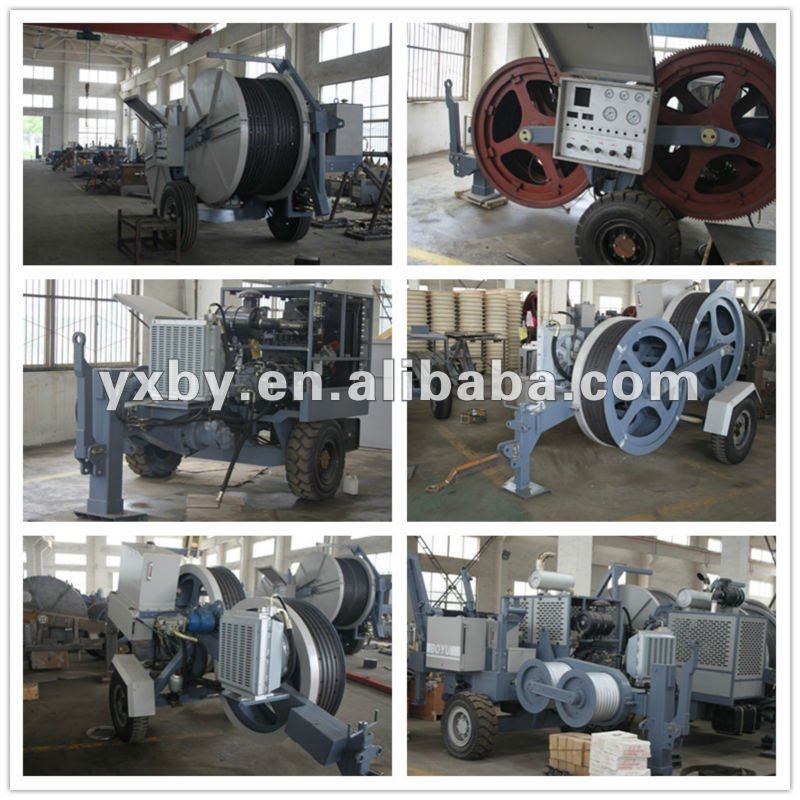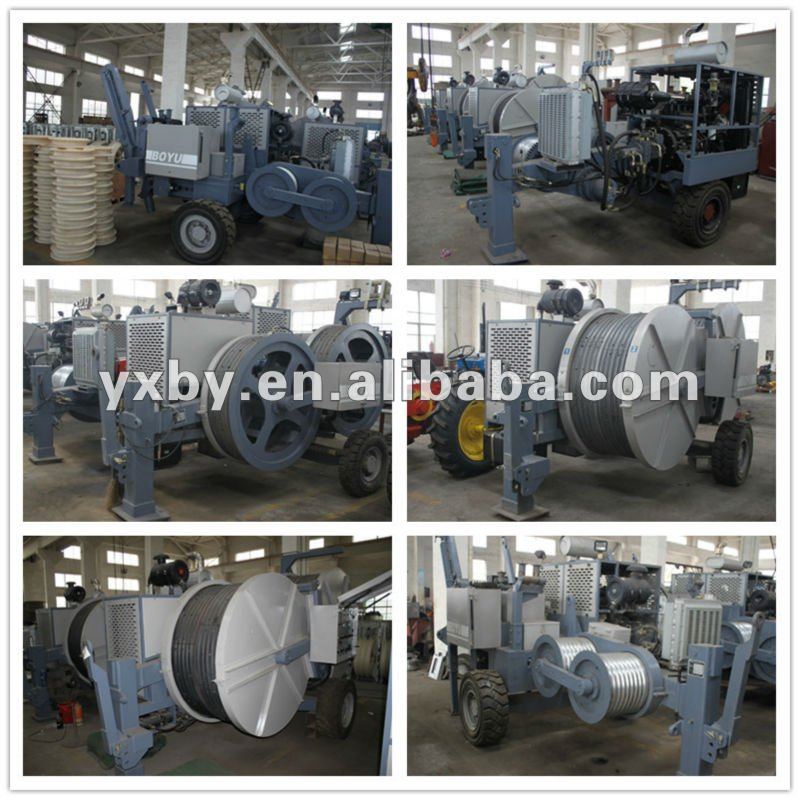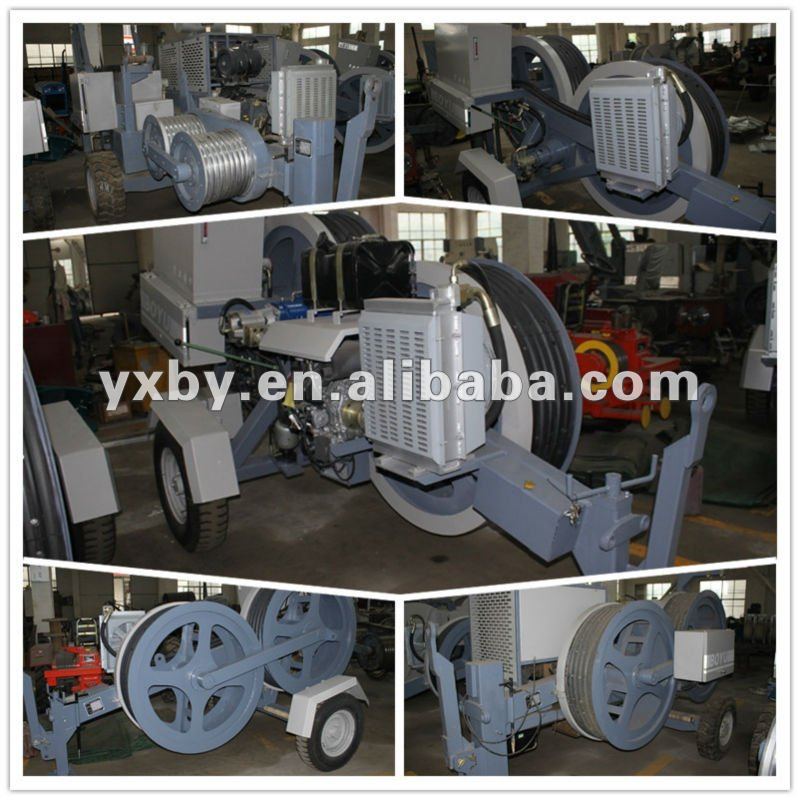 Production workshop